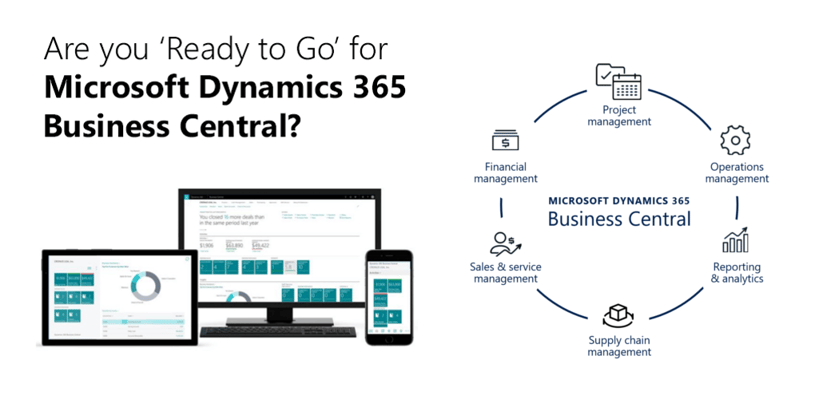 Dynamics 365 Business Central: Is your "legacy IT...ready for digital?"

It may be disheartening for some SMB-owners to one day realize that their new website, eCommerce launch and customized mobile apps are just not moving the needle to better profitability---even with the uptick in customer interaction on social media!

As Forbes notes in a recent overview, such unexpected outcomes may be due to the fact that "their legacy IT is not ready for digital:"

"In many cases, those systems have been in place for decades and can't interface with new digital apps and architectures."

Microsoft Dynamics 365 Business Central, a dual CRM and ERP platform available through the Azure cloud, provides a cutting-edge solution for businesses eager to abandon old "IT systems and databases."

Companies can use this SaaS (Dynamics 365) software via Azure's cloud-hosting service on a subscription basis. Key elements are the financial and operational modules with end-to-end functionalities for automating sales departments; developing marketing campaigns; managing customer service and field-service demands, as well as generating real-time financials. What's more, the software uses familiar Microsoft Office tools, like Outlook, Word and Excel.

Dynamics 365 Business Central provides modules like, Sales Order Management, for example, to create customer ledger entries automatically. If a posted order is cancelled or modified, changes can be enacted before payment is made. Moreover, customer contracts can be monitored, as well as special pricing and discounts, which then calculate pricing automatically. What's more, sales teams can use the Outlook 'client integration' to create financials tailored to the customer's preferences.

Contact us. Let our consultants help you identify your areas of 'need,' We are a certified, Microsoft Gold partner ready to assist you in your purchase.