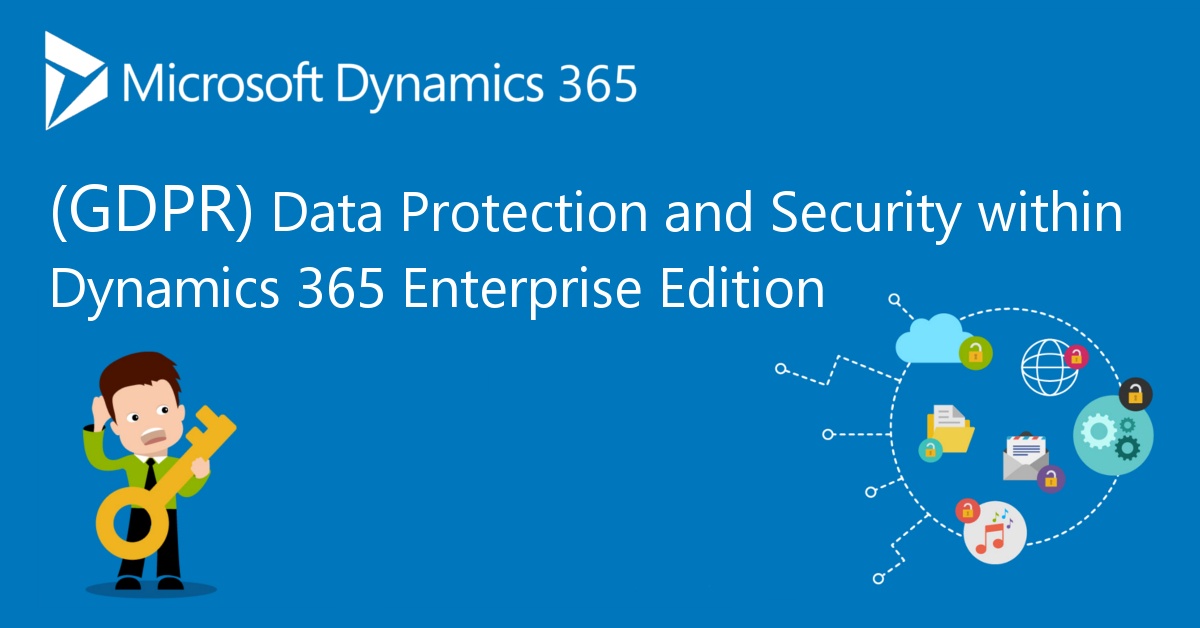 This is a hot topic for any Dynamics 365 Enterprise edition users. As you may know, on May 25, 2018, the GDPR privacy law is taking affect and is setting several rules for privacy rights, security, and compliance.
If you are a Microsoft Dynamics 365 Enterprise edition customer and you are concern by data control, as cited by the General Data Protection Regulation, or GDPR, this article is addressed to you.
Basically, the GDPR aims to protect and enable the privacy rights of individuals. The GDPR establishes strict privacy rules and requirements on how to manage and protect personal data while respecting individual choice—no matter where data is sent, processed, or stored.
Now, you are on a journey to reach the privacy objectives and mandates of the GDPR. We know that the GDPR will require significant changes by organizations all over the world, including Microsoft. Although your journey toward GDPR compliance may seem challenging, TMC is here to help. For specific information about the GDPR, and beginning your journey, feel free to contact us.
How Dynamics 365 Enterprise Edition deal with data protection and security?
Dynamics 365 Enterprise Edition delivers industry-leading security measures and privacy policies to safeguard customer data when using a Microsoft Cloud Service or running Microsoft Dynamics business applications in your customers' data centers.
The Dynamics 365 Spring '18 release includes investments in Dynamics 365 products to address the requirements of the General Data Protection Regulation (GDPR) adopted by the European Union (EU).
General Data Protection Regulation
Microsoft has extensive expertise in protecting data, championing privacy, and complying with complex regulations, and currently complies with both EU-U.S. Privacy Shield and EU Model Clauses.
We believe that the GDPR is an important step forward for clarifying and enabling individual privacy rights. We want to help you focus on your core business while efficiently preparing for the GDPR.
The GDPR is a complex regulation that will require many changes in how you gather, use, and manage data. TMC has a long history of helping our customers comply with complex regulations, and when it comes to preparing for the GDPR, we are your partner on this journey.
"The GDPR imposes new rules on organizations established in the EU and on organizations – wherever they are located – that offer goods and services to people in the European Union (EU) or that monitor the behavior of people that takes place in the EU."
Here are the main elements of the GDPR:
Increased duty for protecting personal data - Strengthen accountability of companies and public organizations that use personal data, by increasing clarity of responsibility in ensuring compliance;
Mandatory personal data breach reporting - companies are required to report personal data breaches to their supervisory authorities without undue delay, and generally no later than 72 hours; and
Significant penalties for non-compliance - Strict sanctions, including heavy fines that are applicable whether an organization has intentionally or inadvertently failed to comply.
In order to comply to the GDPR, you might need to update personal privacy policies, implement or strengthen data protection controls and breach notification procedures, deploy highly transparent policies, and further invest in IT and training.
222 Pages of pretty much everything you need to
take the next step in your Digital Transformation.
Resources to manage GDPR compliance for your organization
Contact us to know more about Dynamics 365 Enterprise Edition – You can also visit the Microsoft Trust Center, where you'll find tools and auditing reports to help you manage cloud-data security and compliance for your organization.