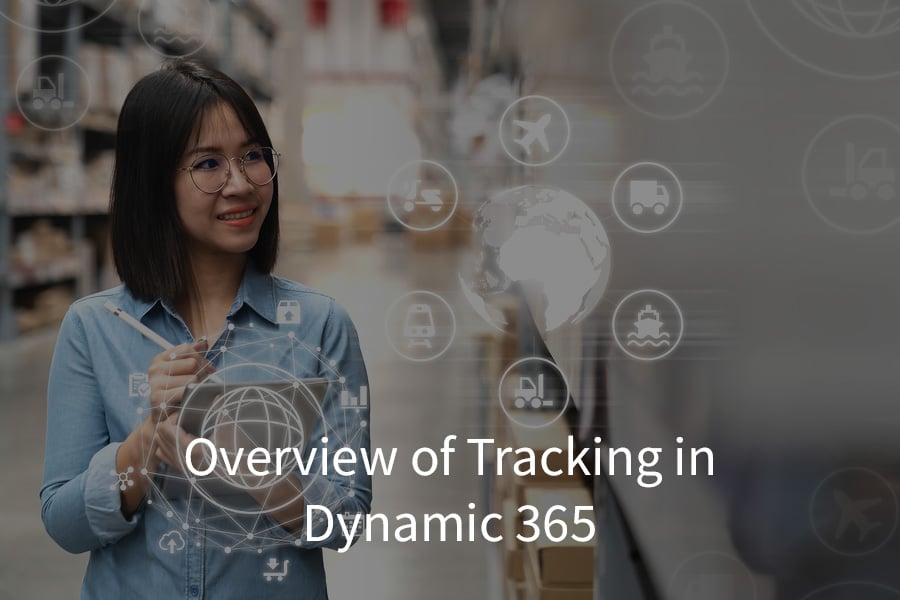 Tracking is the functionality to attach an Outlook item to a record in Dynamic 365. You can track emails, contacts, tasks, and appointments with just a few clicks from within Outlook.
Once tracked, it is synchronized with the outlook record, and you can then view or even edit the record, either using the normal Dynamics Web interface or the Dynamics app for Outlook.
Client Tracking
Client tracking is carried out manually from within Microsoft Outlook. This allows you to select exactly what you want to be tracked and to keep your personal information separate from Dynamics. You simply open the item you want to track, whether that is an email or an appointment, and click the button to launch Dynamic 365. A side panel then opens on the right of your Outlook window. You then click the Set Regarding Box and search for and select the record in Dynamics.
Specific Record
So, for example, a client may email you regarding a sales opportunity you have been discussing with them. You can then set that email as regarding the opportunity in Dynamics 365 without ever having to leave Outlook. You could, alternatively, press the Not Tracked Area to track without regard for a record in Dynamic 365. But it is almost always better to use the Set Regarding button.
The reason for this is that when you use to set regarding button, you can link the email to a specific Dynamics record, which is an opportunity or even a custom entity record. Once an email or an appointment is tracked, you can open the record.
Tracking allows an email to be automatically set as regarding a specific record in dynamics. The user simply moves and email into an Outlook folder that has been linked to a specific Dynamics record. That email is automatically tracked to that record.
The really nice thing about this is that outlook rules can also be set up to automatically move an incoming email into a specific folder based on a number of conditions, such as who the email was from or what the subject is.
Visit our website's solutions to learn more about our solutions in order to further your understanding of financial and business management systems. Team up with a certified Microsoft Gold Partner to make your migration to the cloud seamless. If you have any questions regarding Dynamics 365 or other ERP/CRM systems, you can contact us here.
Don't forget to follow us on Facebook, LinkedIn, and Twitter. Subscribe to our YouTube channel for insightful tutorials and demos.