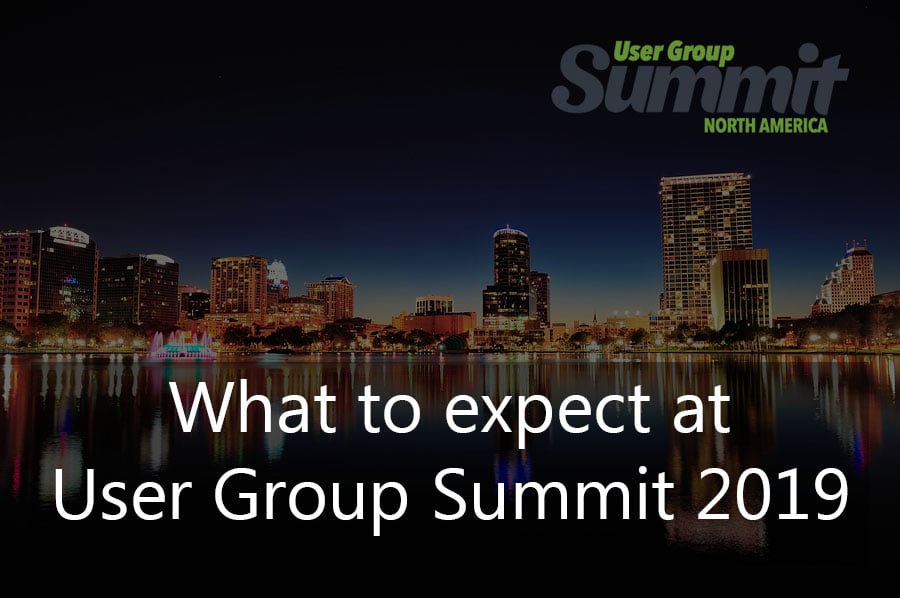 Dynamics User Group Summit is the largest gathering of Microsoft Business Applications users and partners to educate and network with one another. User Group Summit 2019 (North America) will be held at Orlando, Florida on October 15-18. There will be educational coverage on all Microsoft Business Applications featuring Dynamics 365, AX, CRM, GP, NAV, Power BI, PowerApps, and Microsoft Flow. Peer-to-peer and technical knowledge will be shared in order to maximize the use of your current Microsoft software. Attendees will be leaving User Group Summit with insights and expertise with the system they use everyday.
Why Attend?
User Group Summit is dedicated to bringing users to the forefront of technology problem-solving and product development will help our team gain a stronger sense of what's available and how we can put these tools and techniques into practice."
This event is created by users that is tailored for users for every job role. The people who are in charge of the content, the Programming Committee, come from fields like administration, development, finance, and IT. They are up-to-date with what is important and understand users needs for a variety of product versions.
Industry trends, product road maps, and strategies will be discussed by Experts, MVP's, and Microsoft team members. Hands-on workshops will showcase how to solve and efficiently use the products.
It is a great place for networking. User Group Summit makes it a welcoming space for knowledge sharing so there won't be any "sales pitchy" scripts.
The convention is filled with leading suppliers and the newest and top tools and technologies, ready to solve organizations' biggest troubles.
Session Recordings
You do not want to miss any of the informational speaking sessions that experts will be sharing to all attendees. Or if you cannot make it to the Summit, you can register for recordings of the speaking sessions. You can register here.
TMC will be there!
We will be at Booth #634 answering all your questions and accommodating all your needs. Also, three of our very own Dynamics 365/NAV Specialists will have a speaking session covering:
The Do's and Don'ts with Business Central
There are quite some differences and restrictions between NAV and Business Central (especially on-premise vs. on the cloud) , therefore we want to share what are the do's and don'ts. This session will go over what code and data you can still touch and what you can't and how, how security and permissions work now, what your options are for interfacing and how, what modifications you can and cannot make and how, and more.
Hands-on Lab: Stop the Bottleneck! Workflow is Here!
This session will teach your how to set up and deploy embedded BC/NAV workflow to allow for an automated notification and approval process in Purchase Invoices, Customer Master, and other BC/NAV functions. You dont have to wait for check approvals that are lost in your CFO's inbox.
Not for Accountant: Dimensions and Analysis for the Non-Accountant
No need to wait for your Accountant to send over the report you need, because you can analyze Sales and Purchases all by your self. This sessions will cover Dimensions and Account Analysis making yourself sufficient, then can lead to helping your colleagues with your new reporting skills.
If you would like recordings of the topics that our specialists will cover, you can register and receive recordings of the sessions.
Register now!
Have you purchased your tickets for Dynamics User Group Summit 2019? Not yet? Click here and ask us how to save 10% off your registration.
If you have any questions regarding Dynamics 365 or other ERP systems, you can contact us. Don't forget to follow us on Facebook, LinkedIn, and Twitter. Subscribe to our YouTube channel for insightful tutorials and demos.