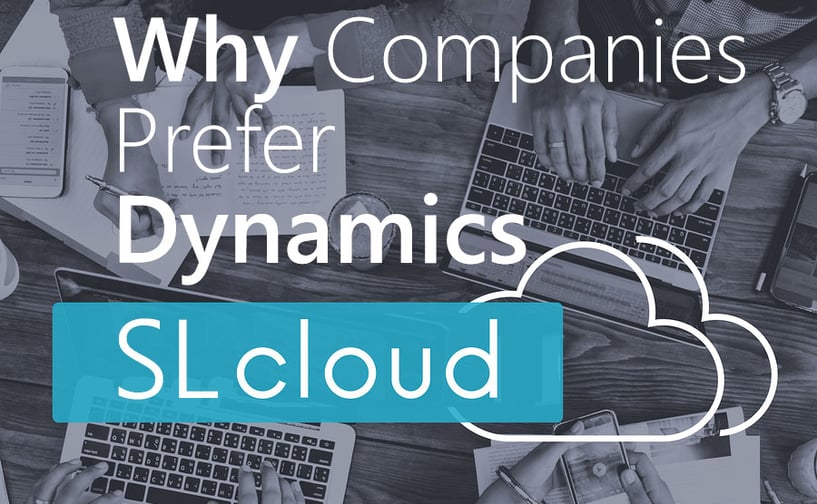 Microsoft Dynamics SL cloud is an ideal program for small- to medium-size businesses that need to manage projects, streamline operations and perform advanced accounting. The software is ideal for growing organizations in project driven industries such as construction, engineering, government contracting and professional services. Dynamics SL Cloud is closely integrated with Microsoft Office, SharePoint, SQL Server and Project Server. Dynamics SL cloud enhances productivity, delivers powerful insights and simplifies business processes.
The Purpose of Dynamics SL Cloud
Microsoft Dynamics SL cloud was created as a scalable platform to minimize startup costs and maximize immediate benefits. It can easily manage the complexities of project-based businesses by helping them run more efficiently and offer more deliver accurate time and budget estimates. Microsoft Dynamics SL in the cloud is the preferred choice of service-based organizations because it offers strong financial, compliance, intercompany and management functionality. Because it is in the cloud, it is easy and quick to implement, operate and maintain.
Financial Benefits
Dynamics SL cloud comes with predictable costs because payments are on an individual consumption and subscription basis. There are no server hardware, software update and facility usage fees. Most of the costs associated with software implementation and development, such training, maintenance and customization, are combined into a flat subscription fee. Cloud ERP deployment comes with no large upfront capital expenditures, so money can be spent on other important business areas. Microsoft Dynamics SL guarantees financial security, operational reliability and mobile scalability.
Operational Advantages
SL web apps are powered by Silverlight and can create specific industry interfaces and customized mobile functionality. Popular web apps deal with project time, expense and budget entries, approvals and delegations. Because Microsoft Dynamics SL works seamlessly with Office 365, customers enjoy enhanced solutions that integrate productivity, collaboration business intelligence. Office 365 inter-functionality means customers can use Word for document management, Excel for spreadsheet collaboration and Lync for communication.
Business customers may choose from two Dynamics SL cloud editions. First, Business Essentials offers accounts P/R, general ledger, currency administration and management reporter functions. Second, the Advanced Management edition comes with requisition, bill of materials, project controller and Microsoft Forecaster components. Contact us to learn which edition will best benefit your organization.